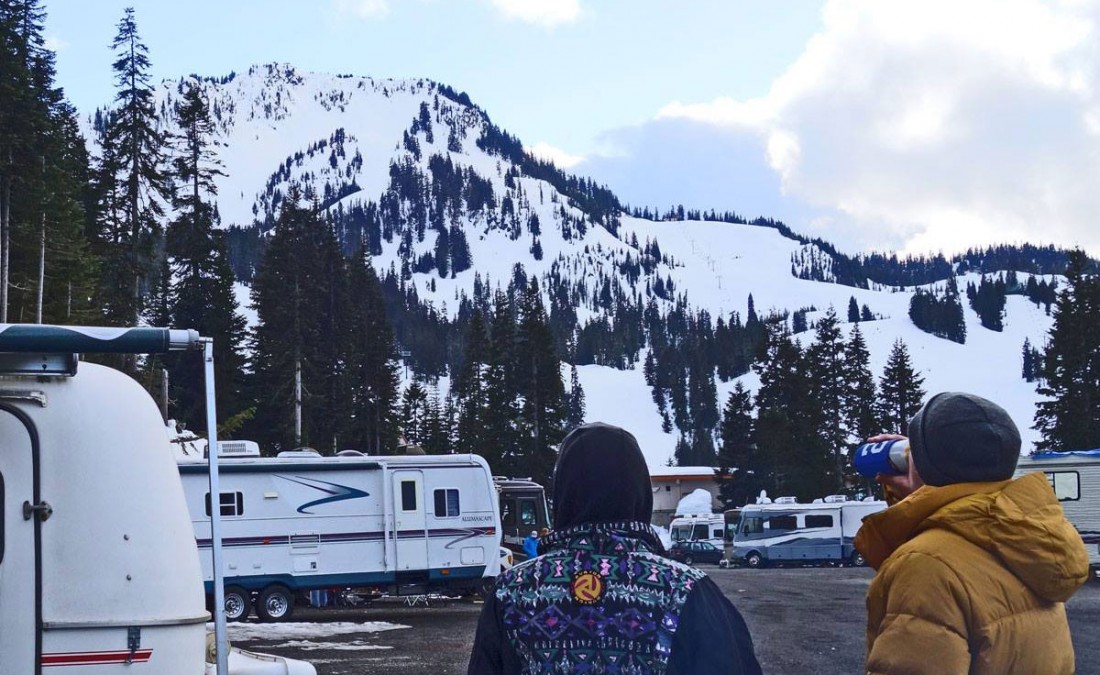 Retro Fools Day Stevens Pass April 11th
Well the date has been officially set for the 6th annual Retro Fools Day April 11th, 2015.  The greatest event in the world.  If you need to ask what is Retro Fools Day then you need to just come find out for yourself.  A day when skiers and snowboarders live in harmony in the stunt ditch and bash gates together in the slalom course.  The key to Retro Fools Day is your retro gear.  When competing in the slalom you time is reduced depending on how much retro gear you have on.  That fanny pack could be the difference between winning and losing the gold.  You are judged at the top of your run and remember judges can be bribed (Most note I am one of the judges).
The stunt ditch is all time.  So cool another ski area already ripped off the idea, White Pass, there is only one stunt ditch.
The RV lot serves as a great place to apre ski, with electric hook up for your camper. Ski in ski out.  Can't get any closer to the lifts then the RV Lot.  It's first come first serve so you gotta get there early if you are going on a Friday night.
So weather you are a skier or a snowboarder or a snowboarder with a hit skier wife, you gotta make it up for the this super fun event.
Come camp out in the RV lot with us and party it up all weekend.
All proceeds go to TSB from the event.